Lt. Cesar Fernando Basa
|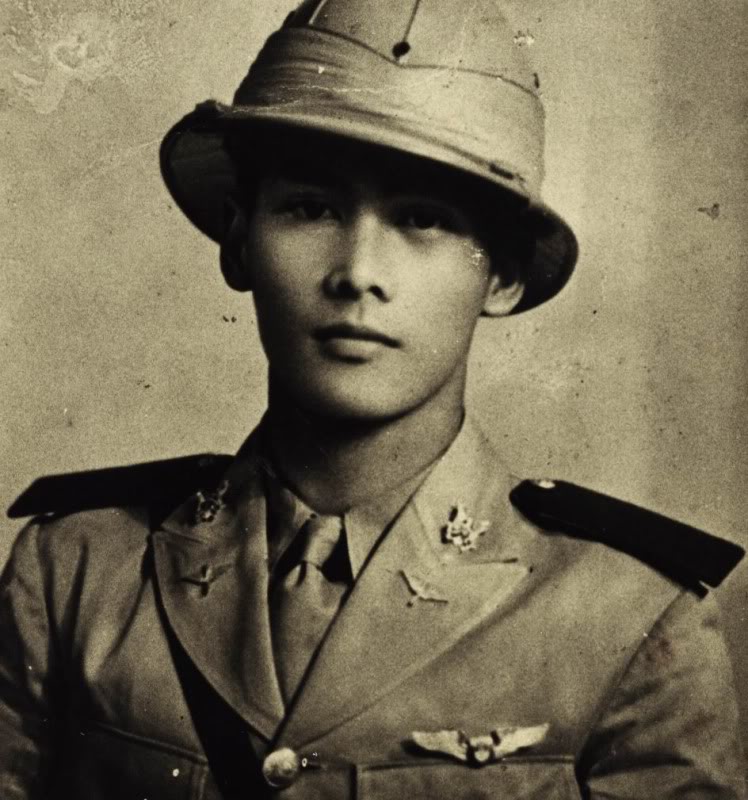 Lt Cesar Fernando Basa  (June 21, 1915 – December 12, 1941)
Cesar F. Basa was born in Isabela , Negros Occidental on June 21,1915. His parents were Fernando Basa and Rosario Tianko.  Basa grew up in his hometown, where he completed his primary education. When his family transferred to Manila, his parents enrolled him at the Ateneo de Manila and he took up Bachelor of Science Major in Chemistry, he completed his  degree with honors in 1939.  Afterwards, he attended the Philippine Army Flying School. He graduated there in 1940 and was commissioned second lieutenant in the Philippine Army Air Corp.
On December 12, 1941,  Lt. Cesar Basa was on an air reconnaissance patrol and has been flying his Curtiss P-26 "peashooter" for two hours.  With barely 15 minutes worth of fuel left and his recon patrol completed, he landed  and  taxied  his aircraft to its parking slot when the air raid siren went off.
Combat ready pilots led by Captain Jesus Villamor rushed to their planes and took off to intercept the incoming bombers and their fighter escorts.  The P26, already considered obsolete and outclassed by the more modern Japanese fighter planes during that time could be heard straining its engine as their  Pilots tried to out maneuver the sleek A6M Zeroes and intercept the incoming bombers.    Five Filipino fighter pilots engaged the enemy in a desperate aerial combat at 12,000 feet.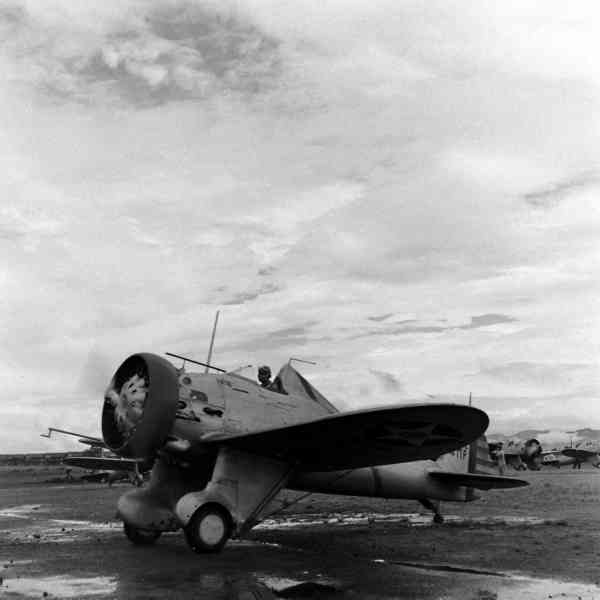 A P26 "Pea Shooter"
Seeing his comrades  outnumbered and out gunned, Lt. Cesar Basa, short on fuel but fully armed decided to take off  and join  his comrades in the aerial combat. While still half the distance away, he was intercepted by seven A6M Zeroes who systematically chewed his P26 into pieces.  Lt. Basa  bailed out and successfully opened his parachute.  As he was slowly falling back to earth, The Japanese pilots turned their Zeroes around and began shooting at him.   As he dangled helplessly in his parachute, Lt. Basa tried to swing under the open canopy of his chute to avoid the incoming machine gun fire but the Japs found their mark.
Another version of Basa's death was that he landed his parachute near the wreckage of his airplane and he was still trying to get rid of his harness when a zero strafed him as he tried to run; another version tells us that he  crash landed his P26 and made a run for it when he was strafed by the Zero.
"Basa crash landed his fighter and ran from the wreckage. A Japanese fighter came down and strafed him. I ran out to help Basa, and he fell down almost into my arms with a bullet in the head and in the stomach. So I stood there on the field cradling in my arms, a man who in his youth had been a fellow basketball player and I had to watch him die in my arms."   (Lt. Victor M. Osias – PMA 40)
either way, Lt. Cesar Basa became the first Filipino Pilot to be killed in action during World War II.  He died at the age of 26.
The Cesar Basa Air Base in Floridablanca, Pampanga was named after him in
honor of his heroism during the war.
-Philippine Air Force Historical Events-