The Mata Hari of Manila
|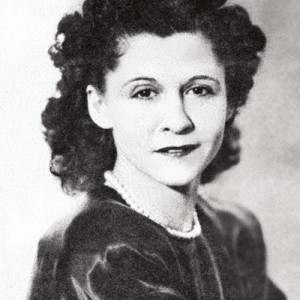 Claire Phillips a.k.a Clara Fuentes or High Pockets
Claire Phillips (December 2, 1908 – May 22, 1960), also known as Clara Fuentes or High Pockets, was an American spy who worked in the Japanese controlled Philippines during World War II. The very name of Mata Hari has become synonymous with spying, espionage, intrigue, and sensuality.
Claire Phillips was born in 1908. In September of 1941, after a failed marriage, Phillips traveled with her adopted daughter, Dian to Manila in the Philippines in hopes of joining a dance revue. While there, she met and married an American soldier stationed there named John Phillips. During the invasion of the Philippines by Japanese forces in 1941 and early 1942 her husband was captured and died in prison camp, though she did not know this until sometime later. After the surrender of the American forces in the Philippines on April 9, 1942, she was convinced by an American soldier turned insurgent named John Boone to organize an espionage ring in Manila to help the resistance.
Working with a young Filipina dancer named Fely Corcuera, Phillips arranged forged papers and created a new identity for herself as a Philippine-born Italian dancer named Dorothy Clara Fuentes. Together the two women established a cabaret titled "Tsubaki Club", a gentleman's club that would quickly become popular with Japanese officers in Manila. Using the cabaret as a cover, Phillips began an extensive spy ring which harvested information from the Japanese officers who patronized the club. While initially the spy ring was intended to support the Philippine resistance, some of the information she collected was transmitted to American forces in the Pacific and used to predict and counter Japanese force movements.
In addition to her spy activities, she worked extensively with the guerrilla movement to smuggle desperately needed food, medicines, supplies and information to the prisoners of the Cabanatuan prisoner of war camp. To the prisoners of the camp, she became known as "High Pockets". The name was said to be a description of her method of smuggling messages by hiding them in her brassiere.
"Tsubaki Club Gate. An unidentified WAC poses before the bombed out ruins of the Japanese Officers Club operated by Claire Phillips".   The Tsubaki Club was an information gathering point operated by Claire Phillips. This picture was used in the book 'Ghost Soldiers.' The story of the 9th Ranger battalion which rescued the remnant of the Bataan Death March survivors. From "Darkroom Soldier":("Darkroom Soldier" caption authored by George Venn), 1945
In May 1944, Phillips was apprehended by Japanese authorities (the Kempeitai) after one of the messengers she used to contact the POWs at Cabanatuan was captured, interrogated and killed. She was taken to "Bilibid Prison", the infamous Japanese prison in Manila (two miles from the American Prison Camp) where she was tortured for information. Despite the torture, Phillips refused to talk. She was held in solitary confinement for six months and was to be executed for espionage. This sentence was later commuted to twelve years confinement at hard labor. In January 1945, when she was liberated from the prison by American forces she was close to starving to death.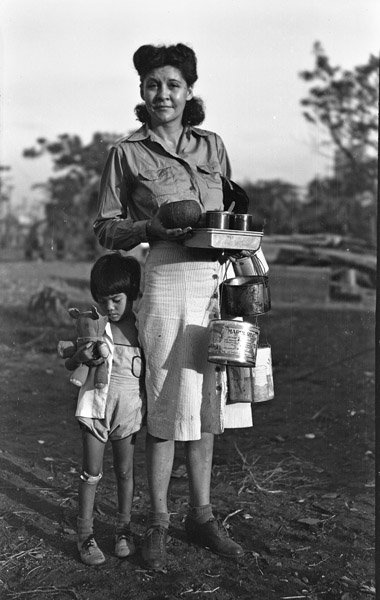 Claire Phillips with her daughter, Dian during Liberation.
After the war, Phillips returned with her adopted daughter to the United States where she wrote Manila Espionage, a book about her experiences. Her story was made into the Hollywood movie I Was An American Spy, starring Ann Dvorak as Claire Phillips. Phillips was later a guest on the television series This Is Your Life.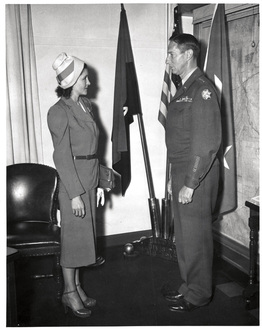 In 1951, upon the recommendation of General Douglas MacArthur, she received the Medal of Freedom.
Claire Phillips died in 1960 at the age of 52.